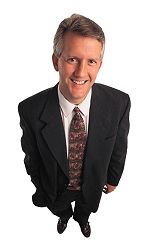 Onse Jan
When Jan Conradie left Pretoria to settle in the the United States 18 years ago he thought that he had everything that his heart desired but he had forgotten about his stomach !
It was not to long after Jan arrived that he realised that although you could mail-order plenty of products in the USA there were certain things which were simply just not available.
Die Boer Maak n' Plan !
Jan got together with his old friend Fanie Viljoen and decided that in order to satisfy their gastronomical yearnings and the needs of the local South African community they would have to pool their talents and professional skills (Fanie was a butcher by trade and Jan, well he was just a boer)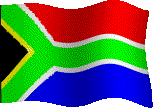 Who Does What !

Jan is responsible for Biltong and Droewors.
Fanie showed him the best cuts to use for Biltong in the USA and he uses his fathers old farm recipe.
Fanie makes all the Wors and Bangers and his wife Tant Sarie minds the shop

The Cyber Winkel

How come our prices are so low ? Jan keeps the prices down (the lowest in the USA) by having no overheads. We are a cyber winkel with the first online Wors in the world !
Our minimum order requirement is $20.00 plus shipping and we will ship your order by making use of the most cost effective method to ensure freshness of product.

How Good Are Our Products ?

See what our customers have to say about the quality of our products and service by visiting the Customer Comments page.

Click & Pay

We are a South African cyber winkel located in Charlotte North Carolina in the USA.
Visit The South African Food Shop to view products and to place your order online with our brand new smartphone compliant shopping cart.
Simply make your selection, submit your order (All credit card processing is fully secure) and we will ship your order anywhere on the continental USA!

New Products!

We now also produce Bovrite our very own version of Bovril and also Brooks Kola Tonic and Bill's Sosatie Sauce