Bledie Lekker Biltong and it's made in the USA!
Biltong, Droewors and Boerewors are the things that South Africans dream of in the USA and All American Biltong is the best in the United States.
AA Biltong are manufacturers of "Bledie Lekker" brand Biltong, Droewors and Boerewors, the very finest in the USA!

All of our Biltong, DroŽwors and Boerewors products are USDA approved and are also made in the traditional South African way
Orders are placed online at our New Secure Click and Pay store and are shipped to any destination within the USA.
---
Try Bledie Lekker Biltong and Boerewors for the real taste of South Africa! and don't forget our Karoo style Droewors! There is no comparison in USA!
It's got to be Bledie Lekker for the very finest and most authentic South African style biltong, boerewors and droewors available in the USA!

"Bledie Lekker" is the Real Deal!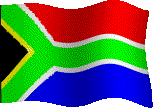 The Cyber Winkel with Real! South African Biltong