This unique and traditional "Farmers Sausage" was developed by the boers (farmers) in South Africa during the old pioneer days of the Voortrekkers by using various and assorted types of meat such as Beef, Pork and Spek (Pork Belly) and that most popular of South African spices, Coriander!
Today there are many secret Boerewors recipes as well as major "Wors" competions which are held in South Africa and many South Africans living far from home dream of nothing else but Boerewors and Rugby. We cannot provide the Rugby but we certainly can provide the Wors!
The taste just does not get any better than our traditional Bledie Lekker Karroo farm style recipe so try this delicious sausage on the braai (barbecue) or on a hotdog roll and we guarantee that you will be back for more.
Eat more Beef ?
Then you can try our new 100% pure Beef Boerewors ! (Requested by the Friends of the Chiken Association)
Biltong

Throw away your Jerky there is just no comparison to Biltong !
Biltong originated in the very early pioneer days of Southern Africa when the Voortrekkers dried venison and meat to keep for provisions during the long treks into the African hinterland.
The most popular types of Biltong in South Africa are Beef, Kudu, Springbok and Ostrich.
We provide regular flavored lean Beef (We were thinking of Buffalo and Ostrich but this is just to expensive to produce in the USA)
More about Biltong
DroŽwors (Dried Sausage) is like a meat stick similar to Boerewors with mutton being used in place of pork along with some additional spices and then cured and dried but ag man is it lekker !
Our original Karroo recipe is highly recommended for the DroŽwors connoisseur.
WARNING!
Biltong and DroŽwors are highly addictive !
Pork Bangers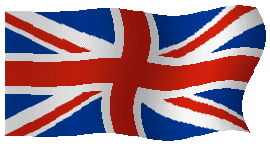 Pork Bangers (Sausages) were introduced to South Africa by the British during the 19th century and rate second only in popularity to Boerewors. Bangers are not very well known in the United States and the local product if found or available has very little resemblance to "Eskort" sausages. We suspect that the reason for this is probably due to the War of Independence taking place with the British before Bangers were developed or could be introduced to the American colonies.
Nevertheless Bangers are one of the great cultural gifts bestowed by the British on their former colonies and subjects so rule Britania and pass the Bangers and Mash ! To click & pay visit The South African Food Shop